Quality and well-being
Fontelaura mineral water is born in an environment
pure and pristine at 750 meters above sea level.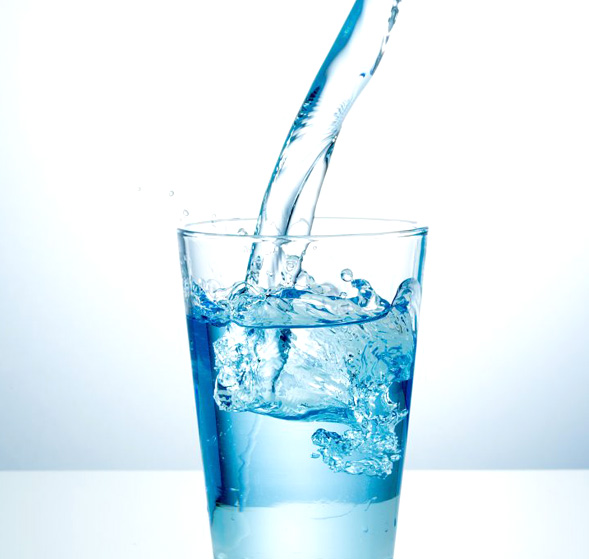 il Benessere
Quality and health
Fontelaura oligomineral water is born in a pure and uncontaminated environment at an altitude of 750 meters and is bottled in the immediate vicinity of the spring.
It is pure mountain water, very balanced and surprisingly assimilable.

Poor in sulphates and with one of lowest sodium level in Europe, it instead contains a good percentage of calcium, potassium and magnesium: these are the elements that make Fontelaura oligomineral water particularly suitable to stimulate diuresis and therefore the elimination of waste, the first and fundamental step towards a correct organic purification process.
Chemical and physical analysis
Pavia, 3 novembre 2014

PH neutro 7,6

Sodio tra i più bassi in Europa
Equilibrio di Calcio Magnesio e Potassio
Dipartimento di chimica generale dell'Università di Pavia
Sostanze disciolte in un litro d'acqua espresse in ioni:
Temperatura dell'acqua
alla sorgente
Conducibilità elettrica
specifica a 20°
ph a 20°
Residuo fisso a 180°C
Anidride carbonica libera CO2/l

11.6°C

350 µS/cm
7,6
215 mg/l
11 mg/l
Calcio
Magnesio
Sodio
Potassio
Idrocarbonico
Solfati
Nitrati
Cloruri
Silice
Ca++
Mg++
Na+
K+
HCO-3
SO--4
NO-3
CI-
SIO-2
43,2 mg
23,6 mg
1,5 mg
0,50 mg
238 mg
7,3 mg
7 mg
1,5 mg
5,9 mg
Dipartimento di chimica generale
dell'Università di Pavia
Temperatura dell'acqua
alla sorgente
Conducibilità elettrica
specifica a 20°
ph a 20°
Residuo fisso a 180°C
Anidride carbonica libera CO2/l

11.6°C

350 µS/cm
7,6
215 mg/l
11 mg/l
Sostanze disciolte in
un litro d'acqua espresse in ioni:
Calcio
Magnesio
Sodio
Potassio
Idrocarbonico
Solfati
Nitrati
Cloruri
Silice
Ca++
Mg++
Na+
K+
HCO-3
SO--4
NO-3
CI-
SIO-2
43,2 mg
23,6 mg
1,5 mg
0,50 mg
238 mg
7,3 mg
7 mg
1,5 mg
5,9 mg
Certified quality
All this allowed Fontelaura to obtain: